Ask us about our extensive line of Pasture Raised and Keto friendly products and ingredients!
Grass-Fed Butter
Grass-Fed Ghee
Grass-Fed Cheese
Grass-Fed Milk Powders
Grass-Fed Milk Proteins
Medium Chain Triglyceride Oils
Coconut-Oil Derived Medium Chain Triglycerides
Organic Grass-Fed Varieties
We're also pleased to now offer vegetarian and vegan cheese alternatives.
MCT Dairies, Inc.
Welcome to MCT Dairies. MCT Dairies, your leading global dairy partner, offering innovative solutions that allow you to excel in your market. 
HELPING YOU NAVIGATE
THE DAIRY MARKET
Bogota, Colombia
Alimentec 2020
Jun 08, 2020 - Jun 12, 2020
USA Pavilion, Hall 11-16, booth 914
Seoul, South Korea
Trade Mission to Korea
Nov 12, 2020 - Nov 13, 2020
Featured Product: MCT Dairies Cream Cheese
& Select Harvest Almond Flour Pound Cake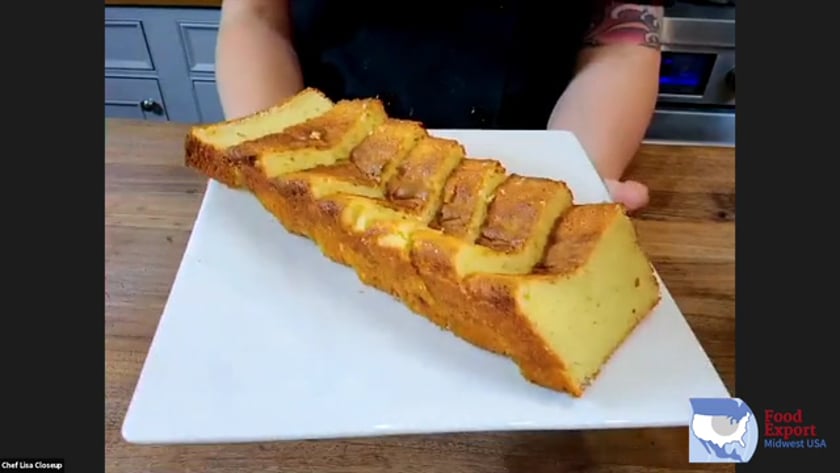 Your Exclusive Source of Premium Dairy Products
MCT Dairies' success is derived from a desire to bring our dairy and cheese industry knowledge and innovations to a broader market.
Our customers benefit from our unparalleled expertise as we provide:
Innovative solutions
Customized products
Worldwide logistics
Constant source of supply
MCT Dairies delivers the quality products your customer desires.
---
Our Global Reach 
CLIENT SPOTLIGHT
Learn more about MCT's services and how MCT might be the right export partner for your business!