Ask us about our extensive line of Pasture Raised and Keto friendly products and ingredients!
Grass-Fed Ghee

Grass-Fed Cheese
Grass-Fed Milk Powders
Grass-Fed Milk Proteins
Medium Chain Triglyceride Oils
Coconut-Oil Derived Medium Chain Triglycerides
Organic Grass-Fed Varieties
We're also pleased to now offer vegetarian and vegan cheese alternatives.
MCT Dairies, Inc.
Welcome to MCT Dairies. MCT Dairies, your leading global dairy partner, offering innovative solutions that allow you to excel in your market. 
HELPING YOU NAVIGATE
THE DAIRY MARKET
Dubai
Gulfood 2023
Feb 20, 2022 - Feb 24, 2023
Visit MCT Dairies in the Dairy Hall for Gulfood 2023 Booth # B2-50
Learn More
---
Singapore
Food&HotelAsia 2023
Apr 25, 2022 - Apr 28, 2023
Learn More
---
PAST EVENTS
Dubai
Gulfood Manufacturing
Nov 8, 2022 - Nov 10, 2022
Learn More
---
Las Vegas, NV
SupplySide West 2022
Oct 31, 2022 - Nov 3, 2022
Learn More
---
Singapore
Hospitality Showcase
Oct 25, 2022 - Oct 28, 2022
Learn More
---
Singapore
Hospitality Showcase
Oct 25, 2022 - Oct 28, 2022
Learn More
Featured Product: MCT Dairies Cream Cheese
& Select Harvest Almond Flour Pound Cake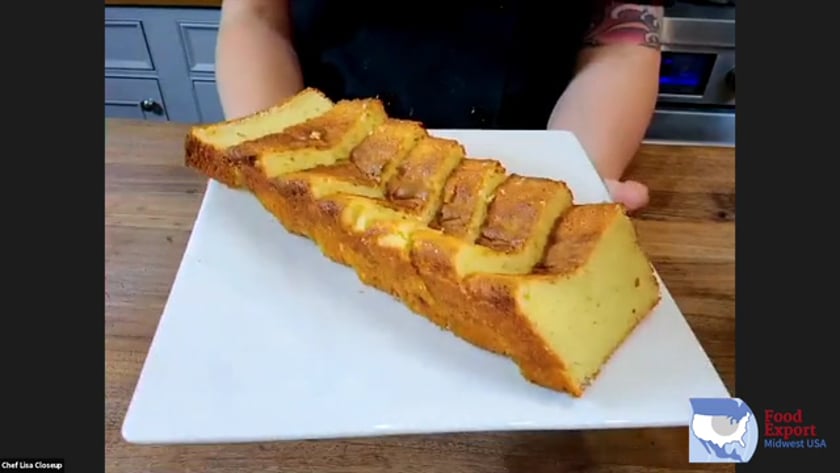 Your Exclusive Source of Premium Dairy Products
MCT Dairies' success is derived from a desire to bring our dairy and cheese industry knowledge and innovations to a broader market.
Our customers benefit from our unparalleled expertise as we provide:
Innovative solutions
Customized products
Worldwide logistics
Constant source of supply
MCT Dairies delivers the quality products your customer desires.
---
Our Global Reach 
CLIENT SPOTLIGHT
Learn more about MCT's services and how MCT might be the right export partner for your business!
We conducted the first tasting session with the samples for both Choithrams and Jones The Grocer buyers. There was a great interest in both Beehive and Rogue Creamery cheeses as they fit properly within the theme of Jones The Grocer.